Thanks to a last minute tip from a friend, I was able to catch the closing of New York sculptor, Nick van Woert's, solo exhibition entitled Labyrinth. I did not know the artist but a scroll through the image gallery on the L&M Arts website with photos of large scale hanging 3D metal sculptures jutting with raw, crude bronze casts and a plexiglass labyrinth resembling a life-size lego fort, offered a rather intriguing introduction.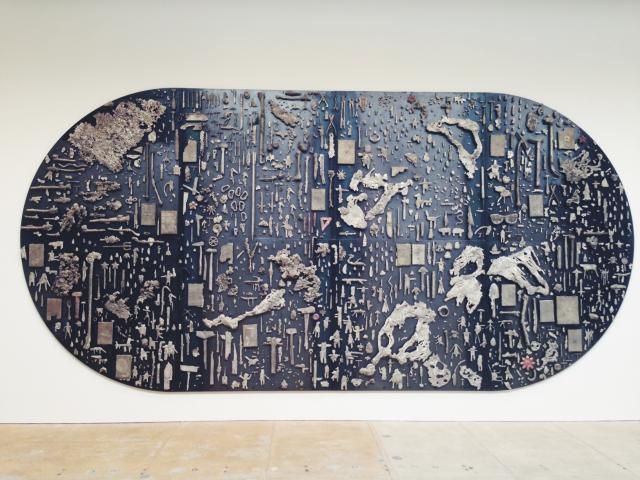 While the space was modest, comprising of two small brick buildings, the show was still well worth the trip. In the West Gallery, contained the six hanging sculptures, Not Yet Titled (2013), resembling spherical maps from medieval society known as mappae mundi. On the plaques held bronze casts of various objects: relevant books, childhood toys, axes, and peace pipes each signifying "the sum of the van Woert's most prominent influences and ideologies".
Just a hop and a skip across the lot led me to the namesake sculpture Labyrinth in the East Gallery. A total contrast from Not Yet Titled, the plexiglass maze with splashes of color and texture possessed a less serious, more playful sensibility. His largest sculpture to date paid respect to everyday objects such as AstroTurf, cat litter, aquarium rocks, ketchup, dog toys, and junk mail. By isolating each object within this architectural plexi-container, the viewer is invited to seek the beauty in what is often overlooked.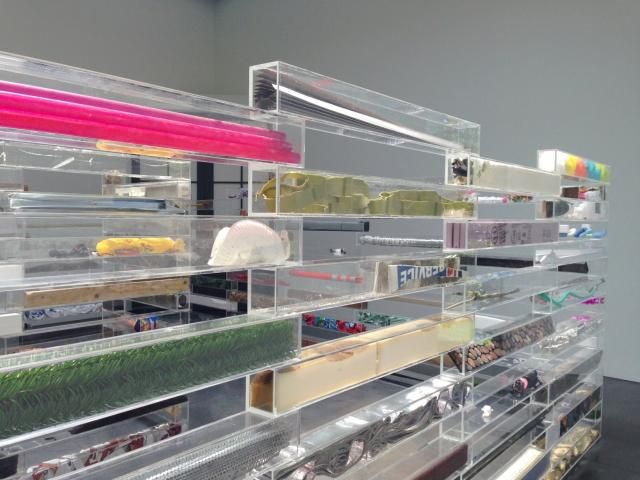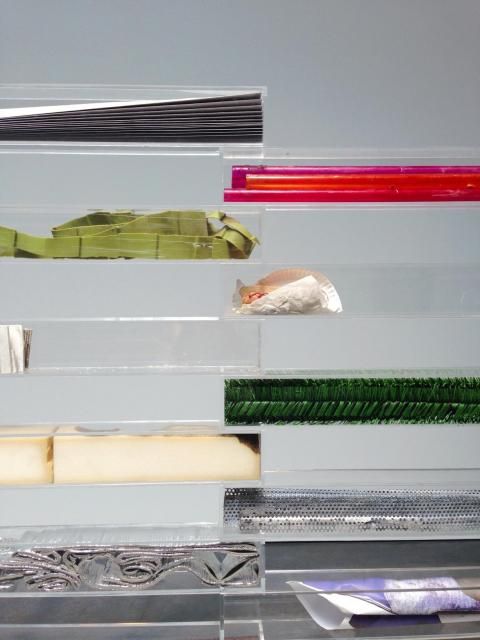 For more on the artist, read a fantastic interview and take a tour of Nick van Woert's studio here on Sight Unseen
Or take a trip to his website